Israel A. Shapiro Citizenship Award
The Israel A. Shapiro Citizenship Award is presented by the Greater Watertown - North Country Chamber of Commerce to an outstanding citizen of the Greater Watertown area.  The award was established by Arnold I. Shapiro to honor the memory of his father, a long time business leader in this community.  A director of the Chamber at the time of his father's death in 1952, Mr. Shapiro sensed a need in Watertown for a symbolic annual recognition of exceptional leadership on behalf of our city. Over the years, the award has been presented to many deserving individuals for their contributions and service to our community.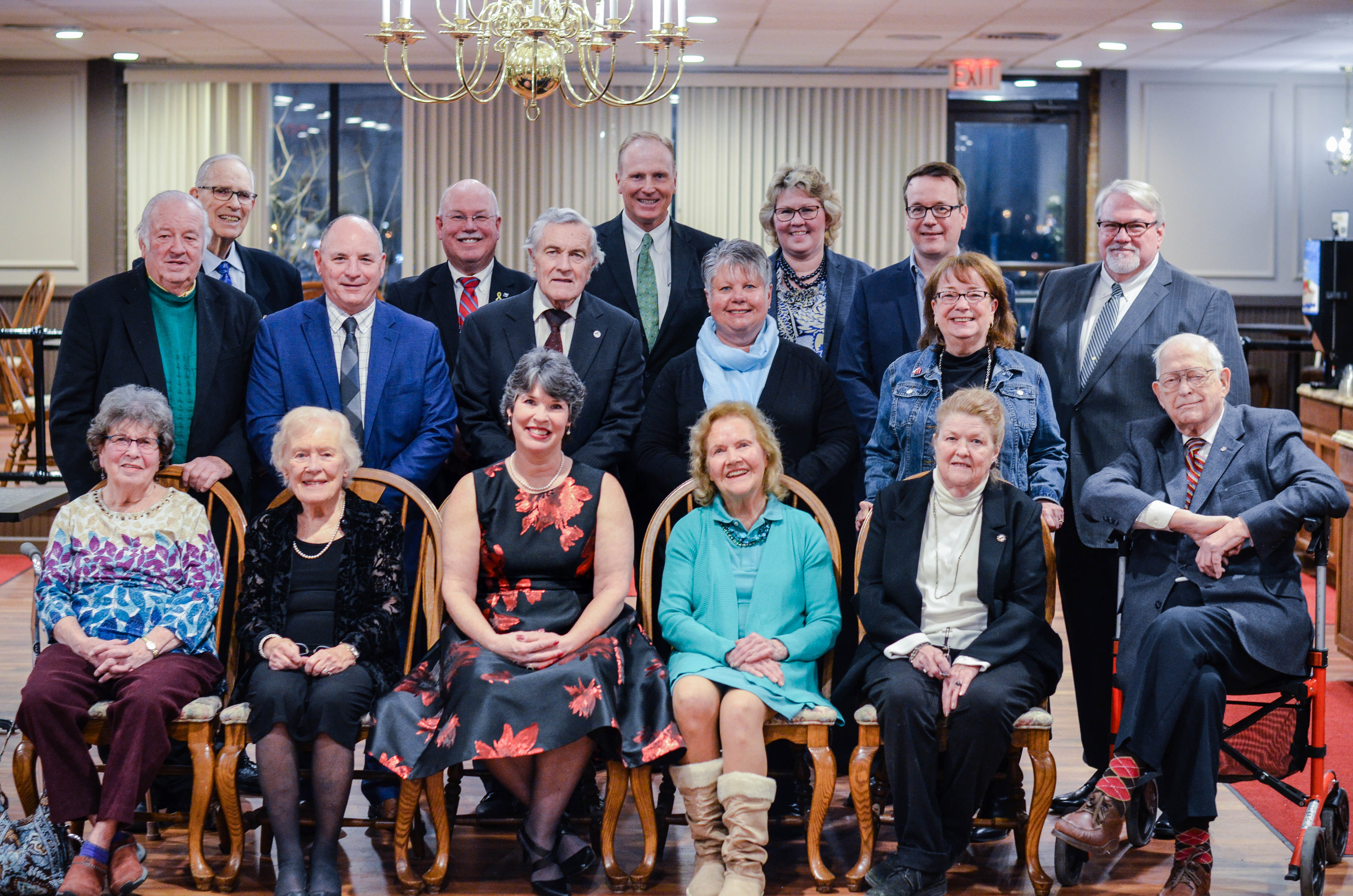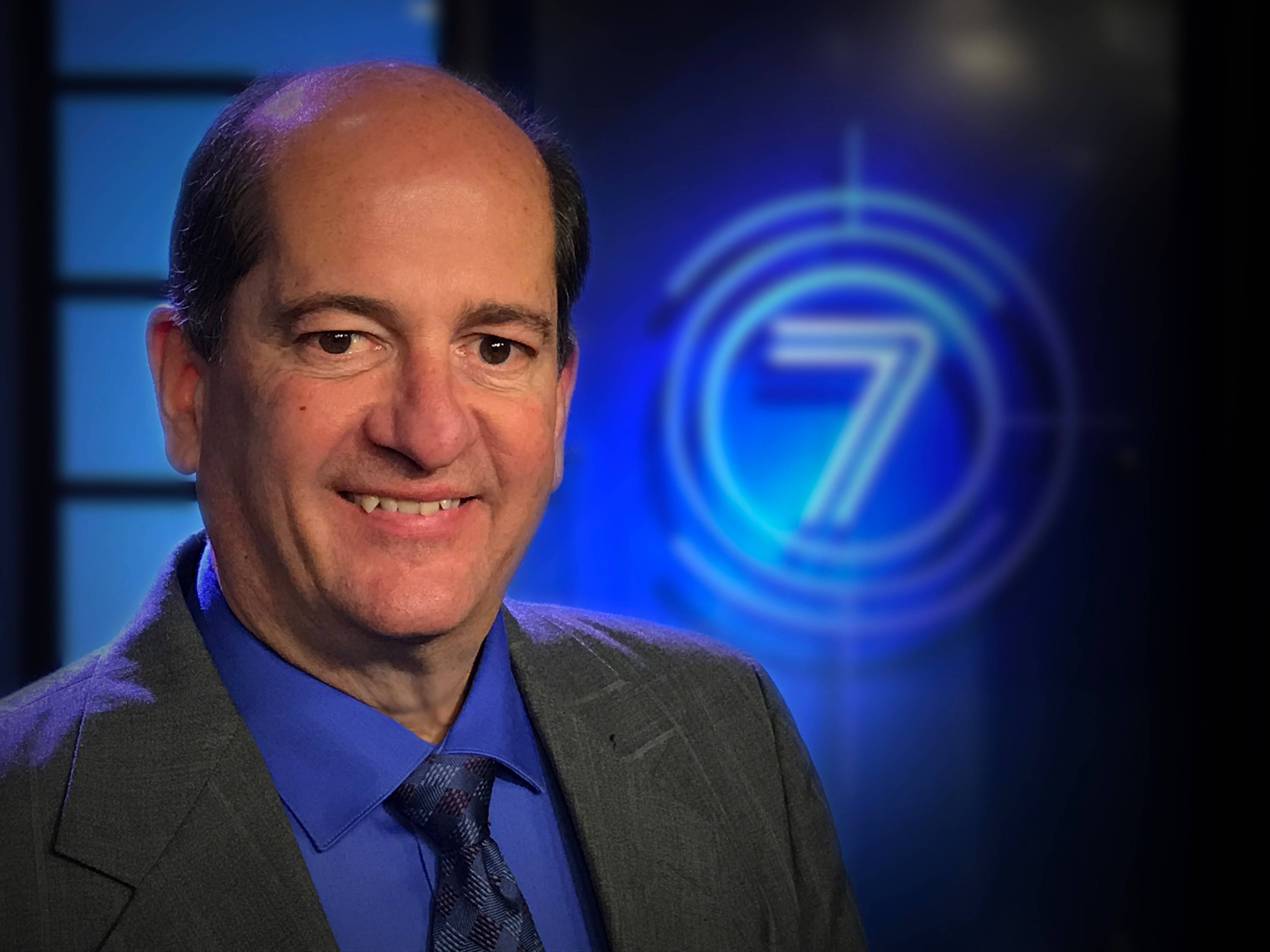 Melvin "Mel" J. Busler, Jr.
69th Israel A. Shapiro Citizenship Award Recipient
Mel was born and raised in Watertown graduating from Immaculate Heart Central in 1977 and going on to attend Jefferson Community College. He started his broadcast career at WATN radio in 1978 before moving over to WWNY 7 News in 1982, becoming full time Sports Anchor of the 6 and 11 news in 1984. Mel married his high school sweetheart Rose Freeman on September 13, 1980 they have two boys. Melvin J, Busler III (Citrus Spring, FL) and Matthew Busler (Syracuse, NY) and their dog Molly.
Being from the area has given Mel the opportunity to work with some great charities and organizations over the years, here are just a few:
Relay for Life board/committee
Relay for Life Co-chair
Meals on Wheels
Our Lady of Sacred Heart Church
Salvation Army Old Newsboys days
Salvation Army Red Kettle Campaign
Disabled Persons Action Organization Board
Disabled Persons Action Organization Foundation Board
Town of Clayton Christmas Parade
Watertown Christmas Parade
Watertown Urban Mission Run for Recovery/Bridge program
Volunteer Transportation Center Chili Cook Off
Victims Assistances Center of Jefferson County Taste of the Town
Mel takes pride in supporting the North Country and making a difference.  When he isn't busy volunteering, he enjoys watching Syracuse football and is a season ticket holder since the dome opened in 1980, watching the Syracuse Chiefs baseball, traveling, entertaining or just being home with his family.
Previous Award Recipients
John C. Davis 1952
William G. Lachenauer 1953
Sister Mechtilde 1954
Frederick F. Bugbee 1955
Mrs. Wallace W.  Manning 1956
Rev Harold Niles 1957
No award given 1958
John B. Johnson, Sr. 1959
Clinton Marsh 1960
Russell E. Penney 1961
Robert E. Wehrle 1962
Miss Nina Coleman 1963
Harold T. Wiley 1964
Muriel M. Kennedy 1965
Rev Graham Hodges 1966
Jack E. Robbins 1967
David C. Knowlton 1968
Donald E. Lawton 1969
Jean Clark 1970
Pearl E. Saunders 1971
Ann D. Bryant 1972
Richard M. Hollenbeck 1973
Rev Benoit C. Dostie 1974
Sylvia S. Heap 1975
Pat Quick 1976
Joan Jones 1977
Dr. Michael Anthony 1978
Frances Carter 1979
Margaret Coe 1980
Dorothy LeFevre 1981
Tom Walker 1982
Sherry Wilson 1983
Donald Alexander 1984
Dr. Frederick Stone 1985
Nelson Eddy 1986
Geraldine Sheehan 1987
Jennie Adsit 1988
Mabel Walker 1989
P. Owen Willaman 1990
Donald Foster 1991
Allen Smith 1992
Judith Foster 1993
Anthony Keating 1994
Robert Murphy 1995
John B. Johnson, Jr. 1996
Mary Parry 1997
Dr. John Deans 1998
Everett Foster 1999
Roy Goodwin 2000
Greg Couch 2001
Rande Richardson 2002
Elizabeth Fipps 2003
Mary Sanford 2004
David Mance 2005
Rev. Fred Garry 2006
Robert R. Sturtz 2007
Daniel J. Villa 2008
Michael Plummer 2009
Terrence Roche 2010
Benjamin Coe 2011
Bernard Brown 2012
Thomas Carman 2013
Irene Carman 2014
Mary Corriveau 2015
Gilbert Pearsall 2016
Howard Ganter 2017
Joseph Rich 2018
Allison F. Gorham 2019
No awards given 2020 - 2021
Melvin "Mel" J. Busler, Jr. 2022