Feature Friday: Evans Mills Raceway Park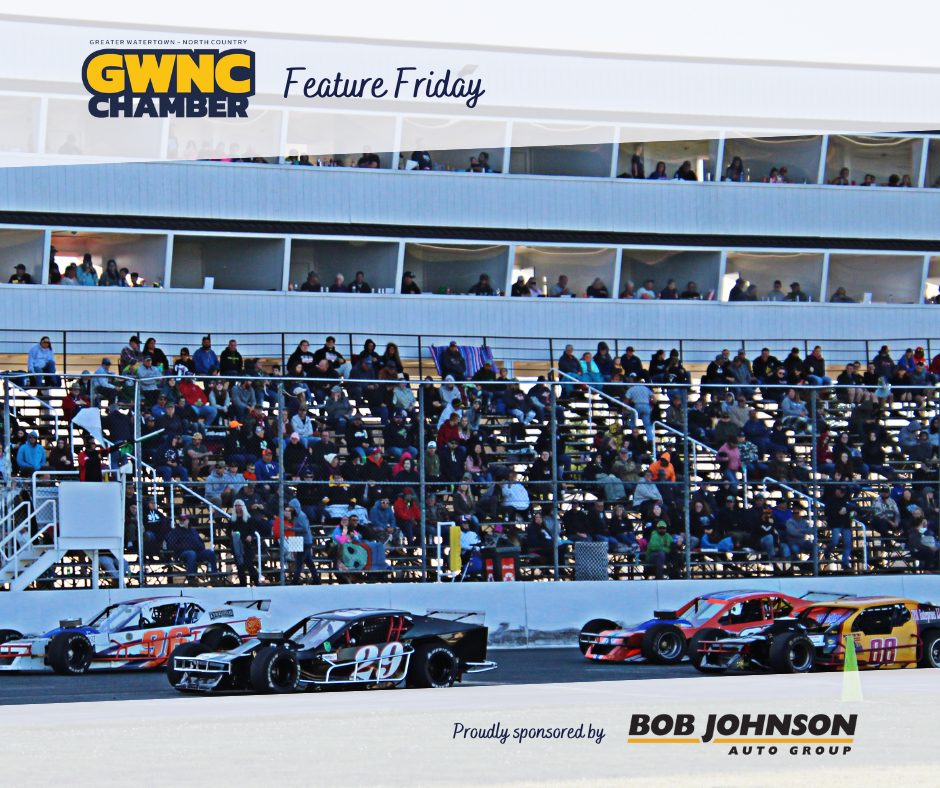 The Evans Mills Raceway Park was founded by the Zeigler brothers in 1967. Success came immediately as guests filled the grandstands each week to watch the North Country's best drivers compete. Over the years, the 3/8th mile asphalt track has continued to be an entertainment venue for Northern New York. Today, the venue hosts racing, monster truck shows, holiday light shows, craft fairs and more. Each year, the racing season begins in early May and extends through late September with races running every Saturday night. Five divisions of cars race weekly including Sportsman Modifieds, Pro Late Models, INEX Legends, Sports Compacts, and Thunderstocks.
Recent Growth
Today, the raceway park is owned by Peggy and Lee Gill. The Gill's ownership of the raceway began in 2019. Since then, they have improved the venue with various upgrades. Most recently, they added a new paved scaling system for cars in the pit. Since their first season, the Gills have continued to strive for success and propel the growth of their modified class. Additionally, under their leadership, the event season has grown to include new attractions. In 2022, the Evans Mills Raceway Park held their first Northern Lights, a drive-through holiday light show. In doing so, the raceway team and their sponsors provided a new experience for the North Country. Want to learn more about the 2023 season? Click here to view their full schedule.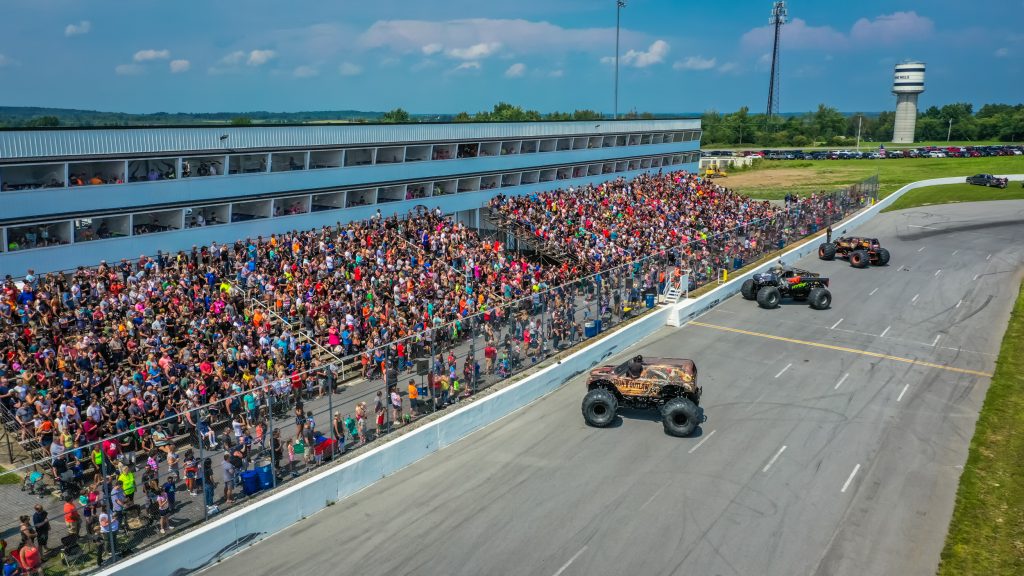 Advertising Opportunity
In addition to providing entertainment to the region, the Evans Mills Raceway Park also offers local businesses advertising opportunities. The team has a digital LEAD billboard located on US-11 that rotates in front of 14,000 vehicles daily. Also, the team offers sponsorship inventory inside the track ranging from signage to new group opportunities, and of course their Northern Lights display packages. Although their backstretch banners are full for the season, the raceway park has added infrastructure to accommodate the advertising needs of the community. With a full line up of events, including 19 nights of racing and two monster truck shows, the raceway anticipates a successful season with diverse crowds in attendance.
Chamber Membership
The team at the Evans Mills Raceway Park considers the Greater Watertown-North Country Chamber of Commerce a partner in making meaningful connections. In providing networking opportunities, the chamber is able to assist professionals in their desire to expand their network and their business. Next month, our premier networking event will be held at the Evans Mills Raceway Park. Join us Thursday, June 22nd from 5:00 PM – 7:00 PM. Business After Hours, sponsored by Evans Mills Raceway, is a great opportunity to see the recent improvements at the track and make meaningful connections. Click here and save money when you pre-register.