Feature Friday: Tug Edge Outdoor & More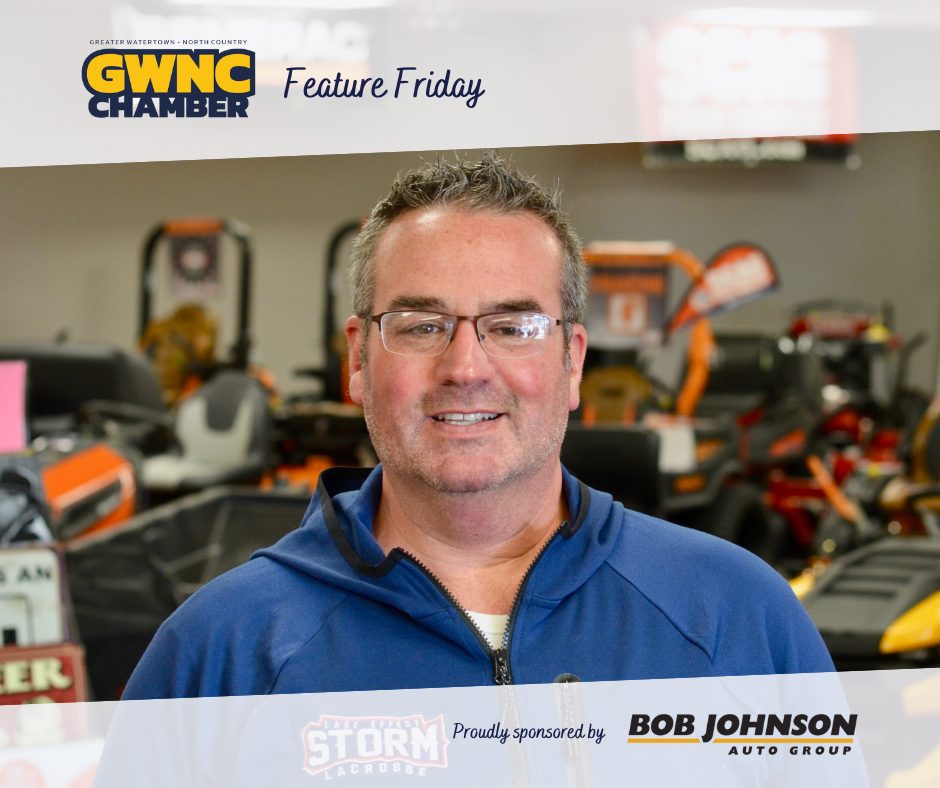 Tug Edge Outdoor & More proudly serves the Adams area as an Outdoor Power retailer, service center and warranty center for all types of equipment such as lawnmowers, snow blowers, chainsaws, string trimmers and more. Tug Edge is an authorized Ferris, Ariens and Husqvarna Power dealership. Their friendly team is knowledgeable and ready to assist you. When you are ready to invest in your new tractor or other agricultural equipment, their team is prepared to make sure your experience is outstanding. Tuge Edge carries a large selection of new and pre-owned inventory. Additionally, they offer a range of services, parts and accessories.
Looking for Change
Joe Hodges is a North Country native with an extensive background in sales and business management. As the owner, he places customer service at the center of everything Tug Edge does. Prior to acquiring the business, Joe had been working in pharmaceuticals sales and was looking for a change. In 2018, Joe made the career shift and acquired Tug Edge Outdoor & More. The following year, Joe relocated the business to its current location. Today, Tug Edge maintains a small team. In doing so, Tug Edge is able to enhance retention and focus on the person first.
Back to the Basics
The Tug Edge team strives for consistency. In this way, they are able to provide a dependable experience and reliable services to each customer. Indeed, Tug Edge values the opportunity to create long-term relationships with their customers. Therefore, by focusing on doing one thing exceptionally, the Tug Hill team is able to provide consistent and superb customer services in every facet of their operations. Whether it's in sales, financing, or the service and parts department, Tug Edge is committed to providing superb customer service. In concert with their commitment to customer service, their dedication to providing high quality, industry leading products has propelled them to become the area's leading outdoor power retailer and small engine repair shop.
On Membership
Having joined earlier this year, Tug Edge is one of our newest members. When asked about his motivation to become a member, Joe shared that as a board member of the Six Town Chamber of Commerce he's a strong believer in chambers. Additionally, he told us how the Greater Watertown-North Country Chamber of Commerce felt like a prime fit for growing business in the Watertown Area. We look forward to seeing our member Tug Edge Outdoor & More continue to prosper and are eager to see how they maximize their membership to further their success.
Click here to learn more about their inventory and services or visit their website.