Thousand Islands Performing Arts Fund, also known as TIPAF, is a local nonprofit dedicated to supporting the performing arts in the region. TIPAF offers and promotes performers and events at the Clayton Opera House, a year-round performance center. The Clayton Opera House is used for a wide variety of cultural, educational, social and community events on stage, in the performance hall as well as the ballroom. Their vision to be a recognized leader in performing arts education and programming in the Thousand Islands communities.
Exposing Young Minds
The educational programming TIPAF offers is an opportunity for young minds throughout the Thousand Islands region to experience performing arts. Supported by the community and grant funding, TIPAF is able to expose students from local schools to all performing arts has to offer. In addition, the Clayton Opera House is home to the Young People's Theater of Clayton's annual performance.
Keeping It Local
Collaboration is also a key component to the operations of TIPAF at the Clayton Opera House. Through community partnerships and meaningful connections, TIPAF extends their capacity to ensure performing arts thrive in the Thousand Islands region. Indeed, Executive Director Julie Garnsey recognizes the value of coordination on matters such as local community events. Given the nature of TIPAF's year round offerings, the team is able to share their calendar of events with local organizations. As a result, TIPAF is able to further develop relationships and reduce potential conflicts. This practice benefits not only TIPAF and their professional network, but the local community as well. Certainly their calendar sharing efforts are a prime example of working together to promote coordination over competition.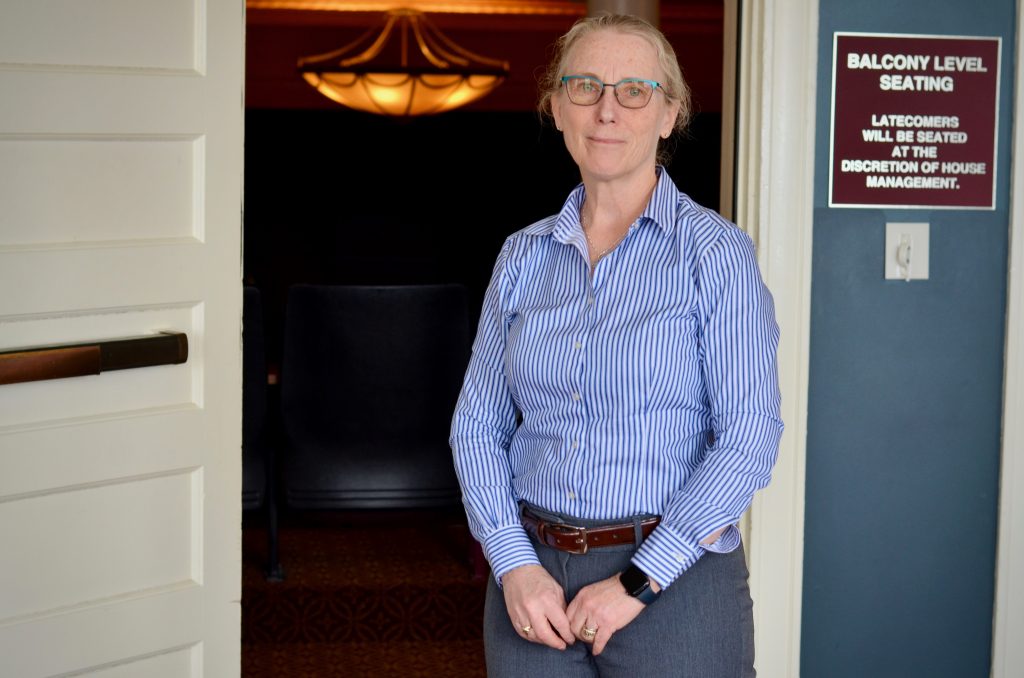 Measuring Success
As the Executive Director, Julie Garnsey believes there are a number of ways to measure success.  Over the past decade Julie has been an integral part of expanding arts and education programming as well as TIPAF's season. As a result, TIPAF at the Clayton Opera House has experienced increased exposure. This can be observed in both the number of first time patrons and the quantity of ticket sales. Another way in which the TIPAF team measures success is through their ability to offer something for everyone. The diversity of their performers and events is apparent by 2023 Season Performances. Click here to check out their full event calendar or visit their website for more information.