Feature Friday: Developing with Devan
Devan Robinson is the CEO of Developing with Devan. She is a Self-Worth Coach and Life Coordinator for growth minded women and military spouses. Devan is the author of "What's Your Worth? And I don't mean money." Additionally, Devan is a motivational speaker and the creator and host of an annual Self-Discovery Women's Summit. Devan is committed to empowering women to facilitate the change they desire in order to be unapologetically themselves.
Strength, Strategy, and Self Development
Conquer negative self talk and dismantle the societal conditioning holding you back from who you truly want to be with Developing with Devan's one-on-one personalized coaching program. Certified as a Holistic, Life, Career and Executive Coach, Devan uses the power of strength-based coaching, self-discovery and self-awareness to empower her clients. Devan uses her personal and professional experience to propel her mission to help women achieve their goals.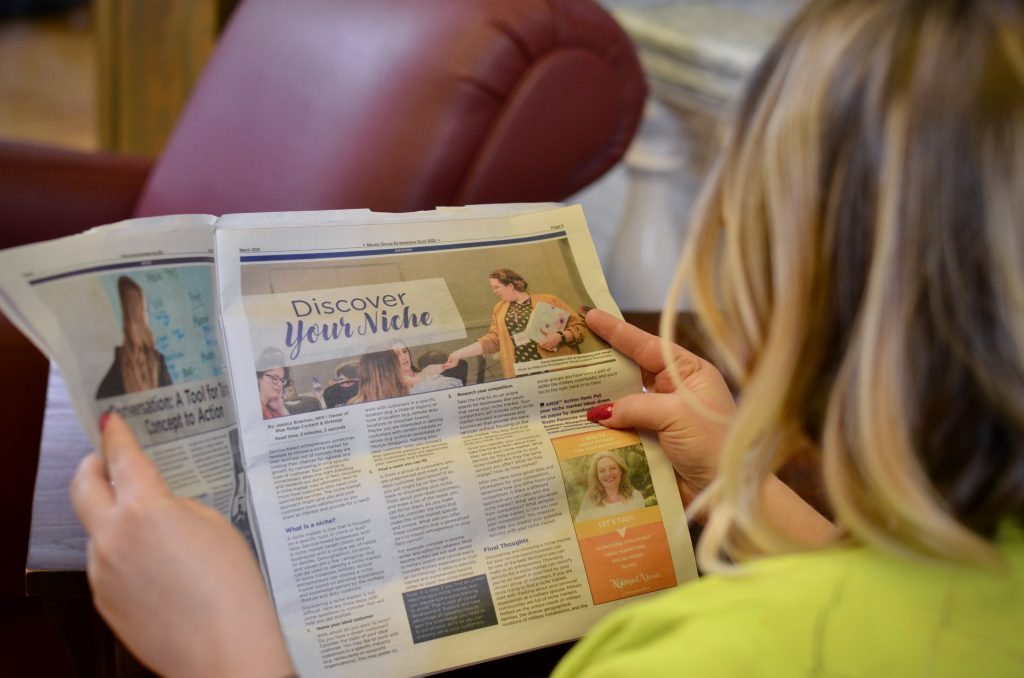 Recognizing a Need
As the CEO of Developing with Devan, Devan is on a mission to empower others to define their own success. The champion of this mission, she recognizes a need to motivate and assist others on their endeavor to claim their worth. Through the meaningful relationships and leadership roles in the community, Devan is able to further propel this pursuit. As the facilitator of the Jefferson Leadership Institute, Devan works with emerging leaders. In this role, Devan helps participants develop their leadership capabilities and build strong connections. 
Another way in which Developing with Devan works in concert with the chamber of commerce is as a host and sponsor of Bloom. Bloom is a women's conference focused on motivating, inspiring, and connecting participants to help further their personal and professional lives. This two-day conference offers a diverse range of speakers, panelists, and workshop facilitators.
Yet another way Devan works toward empowering others is through the Elevate, an annual Women's Summit powered by Developing with Devan. This weekend-long summit offers workshops, speakers, and professional facilitators designed to inspire and motivate. With a focus on immersive networking, participants can expect to enjoy connections with like-minded and like-hearted women.
Also, Devan works with Military Spouses to help them identify and achieve their professional and personal goals. Devan is the Event Coordinator for US Chamber of Commerce Foundation Hiring Our Heroes Military Spouse Professional Network (HOH MSPN) Fort Drum Chapter. She also is the Chapter Lead for Association of Military Spouse Entrepreneurs (AMSE). As a result, Devan has established the Fort Drum Chapter to connect Military Spouse Entrepreneurs with resources and support to launch and grow their businesses. Additionally, Devan is the Marketing Director for Women Business Opportunities Connection (WBOC) of Syracuse.  Through these roles, Devan is able to amplify her efforts to motivate and assist others.
Building a Community
Meaningful connections are a priority for Devan. Through her work as Founder and CEO of Developing with Devan, she is poised to ignite a movement through an online community known as the BABB Tribe. This unique community is composed of women who want to better themselves and bolster others to do the same. The BABB Tribe provides programming to help women gain confidence and identify the strategic steps to be unapologetically their true selves. A membership of the BABB Tribe includes a combination of life coaching, teaching, and mentoring to help members claim their power. Learn more about the BABB Tribe when you visit Developing with Devan's website.