Feature Friday: The Paddock Club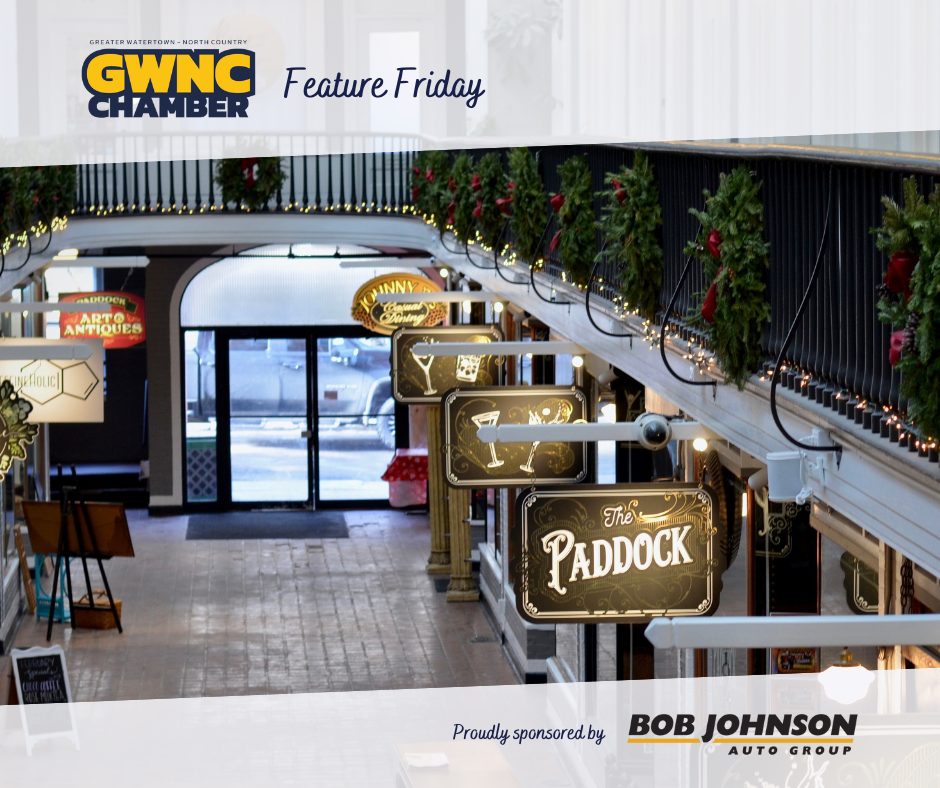 Each week we highlight one of our chamber members for our Feature Friday initiative. This week, we are featuring The Paddock Club, downtown Watertown's very own Martini Bar. An American restaurant and bar located in the historic Paddock Arcade on public square in Watertown, New York.
Becoming "The Martini Bar"
Shortly after establishing The Paddock Club, owner Robert Dalton let his travels inspire his cocktail menu. Though he didn't set out to become known as such, it didn't take long for The Paddock Club to become known as the Martini Bar. Since then, The Paddock Club has had a long-standing custom of specialty Martinis, including limited edition concoctions inspired by holidays and community events.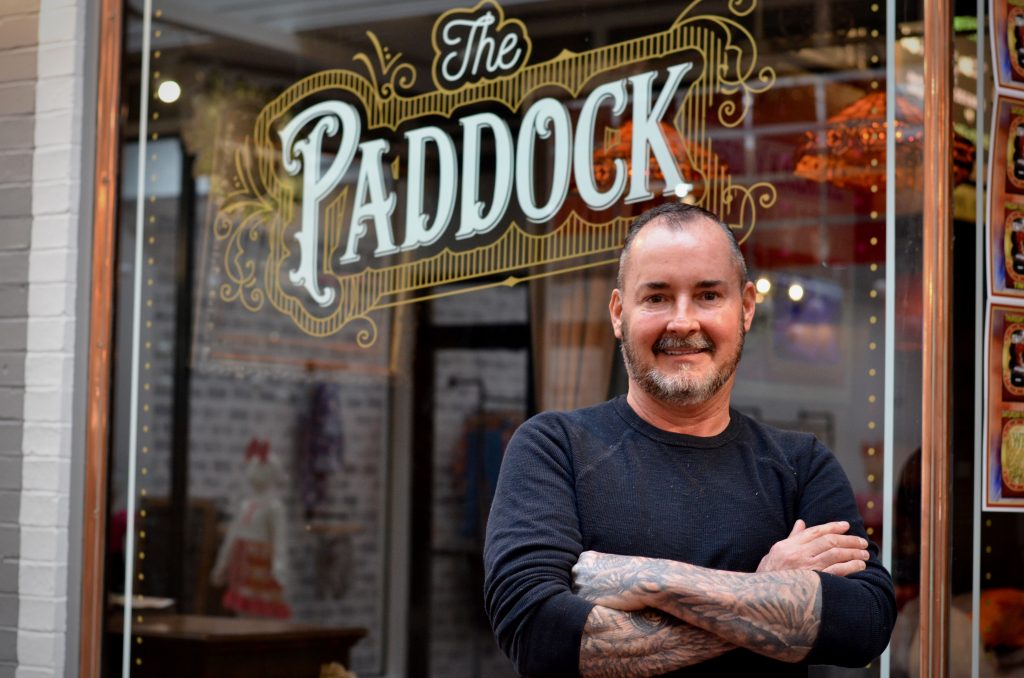 Always Inventing
Similar to his passion for constantly creating new menu items, Robert is always inventing the next draw. Whether it's a specialty drink, a holiday event, or a community collaboration, Robert is always putting together something to pull in the crowd. This upcoming week, The Paddock Club is offering a Valentine Sweetheart Special. Available on both Saturday February 11th and Tuesday February 14th, customers can enjoy a Steak & Lobster dinner for only $20.
Night Life
A popular destination, Night Life is not without its challenges. Robert shared that the he trusts the staff and has confidence in their abilities. With good employee retention and a trustworthy staff, The Paddock Club is undaunted by the unique challenges of night life business.
Chamber Membership
A longtime member of the chamber of commerce, The Paddock Club is proud to be a member of the Greater Watertown – North Country Chamber of Commerce. When we sat down with Robert Dalton, he told us that meeting people through chamber has helped his business. The Paddock Club has also been the longstanding host for the chamber's final Business After Hours of the year. Each December, the Paddock Club hosts Business After Hours at the Paddock Arcade. Complete with a festive theme, delish food and drinks, The Paddock Club is the perfect destination to celebrate another year of networking.
In the mood to elevated American food or a flight of specialty Martinis? Make your way to the newly renovated Paddock Arcade and enjoy a night at The Paddock Club! Want to learn more? Click here to check out their page on our Membership Directory.